"Music gives a soul to the universe, wings to the mind, flight to the imagination, and life to everything."
– Plato
The TufFish Show
Building an authentic brand with Cassie Sanchez
Writing Community Author Discussion
Fantasy Worlds and the Paranormal Realms of Magic and Myths
Run Mama, Run Podcast
Why Write a Book?
Susan Wingate, DIALOGUE Between the Lines
Writing the Romantic Fantasy Novel with Cassie Sanchez
Everything But the Book Podcast with Sarah and Less
Chasing the Darkness with Cassie Sanchez
The Merry Writer Podcast
What are Some Tips for Launching a Debut Book?
Myth & Magic Podcast
An interview with the New Mexico based fantasy author Cassie Sanchez. Cassie chats about writing love-scenes, creating tension and researching magic for her new novel, Chasing the Darkness, which features the angel of death.
Persistence U with Lizbeth Podcast
Cassie Sanchez knew she was lucky. She'd enjoyed two decades as a stay-at-home-mom, minding the family's details and having time to herself when the kids were at school. But kids grow up. And when Cassie's did, she questioned her purpose and her worth.
It Came From the Radio Podcast
Mark, Fishy Sarcasm's Dominic Sparano, and Jenny Feldy discuss the news, a new Jaybird and Lee segment, a new Bookworm Batson Segment, and Senior Correspondent Charlie Saladino interviews Author Cassie Sanchez.
Music
With raising two boys, having quiet in the home was rare, and is a luxury I now treasure. However, when I'm writing, I find the silence morphs into distraction. I've discovered that music sparks my creativity and sets the mood for the scene I'm working on.
On this page, you will find playlists that inspired a character or feeling. Also, I have a few of my favorite books listed below.
Chasing the Darkness
The Chasing the Darkness playlist is my go-to for writing and editing my current novel and plotting the sequel. It is full of titles from soundtracks of popular movies and video games to production music companies like Audiomachine and Instrumental Core.
Deep Focus
Sometimes a girl needs to focus as she sorts through grammar and plot issues, and the calming sounds of this playlist set the mood.
100 Greatest Piano Pieces
When I'm not writing about a battle or creating romantic tension, I often listen to this. I used to take piano lessons, so this playlist resonates with me.
Favorite Books
Fantasy Series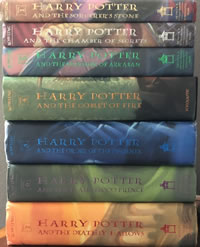 Harry Potter (of course)
J.K. Rowling
I love escaping to the world Rowling created with magic, shifting staircases, and mysterious creatures. I've read and listened to this series more times than I care to admit. Rowling is a genius with how she tied everything together where love is the underlying current through the entire series.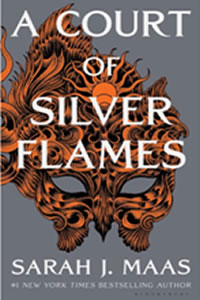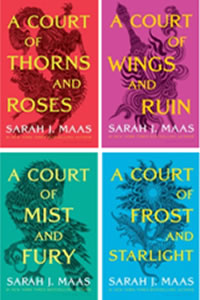 A Court of Thorns and Roses
Sarah J. Maas
I love this series mostly because of the characters. Maas makes you love them, hate them, cry for them, and want to be a part of their world. I can't tell you which one is my favorite as that'll be a bit of a spoiler alert if you haven't read these yet. (Mature content warning)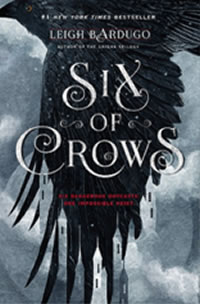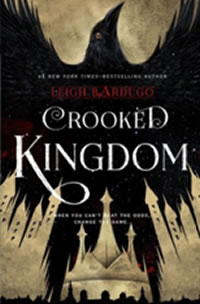 Six of Crows Duology
Leigh Bardugo
These two books gripped me from the beginning with the anti-hero, Kaz Brekker and his gang of misfits. Bardugo has written a few series that take place in the same amazing world she created.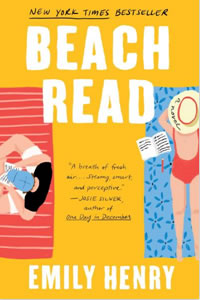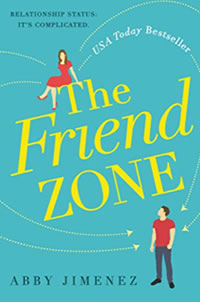 Beach Read
Emily Henry
The Friend Zone
Abby Jimenez
These two books are light-hearted and fun to read. Sometimes a girl needs a break from mystical creatures, battles, and magic. Although, rom-coms can have a magic all their own.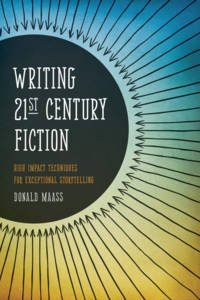 Writing 21st Century Fiction
Donald Maas
When learning the craft of writing, there are a multitude of books, websites, workshops – you name it. Honestly, it can be a bit overwhelming. Besides Stephen King's memoir, the first book I read was Writing 21st Century Fiction by Donald Maass. A memorable quote from Maass's book (2012) is, "To write high-impact 21st century fiction, you must start by becoming highly personal. Find your voice, yes, but more than that, challenge yourself to be unafraid, independent, open, aware, and true to your own heart. You must become your most authentic self." (p.4)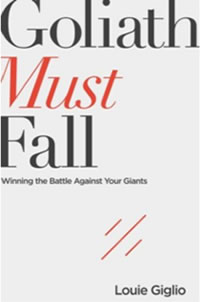 Goliath Must Fall
Louie Giglio
Do you struggle with fear, rejection, addiction, anger, or comfort? I honestly could say yes to all of these which is why I really enjoyed Louie Giglio's Goliath Must Fall. It's all about winning the battle against your giants where Giglio gives you a new twist on the classic story of David and Goliath. One (of many) quotes I loved was "The opposite of fear is not being bold and courageous. The opposite of fear is faith. And faith begins by us saying 'I have confidence in God that he is bigger than this giant.'" (p.56)